Range Sustainment Services
Tahkox e2's mission is to prepare Department of Defense (DoD) service members by maintaining active training ranges and facilities. Tahkox e2 LLC is a newly formed Tribally Owned Corporation (TOC) of the Delaware Tribe of Indians. It has operated numerous corporations since 1996 including support of Range Sustainment Services. Tahkox e2 holds professional and local licenses throughout the region and is a leading Pacific Rim provider of comprehensive Environmental and Engineering Services. Its continued support of the US Marine Corps, US Army, US Navy, and US Air Force for ranges and training areas are managed and operated to ensure long-term viability and utility while meeting National Defense Missions. Tahkox e2 has strategic alliances with CONUS and OCONUS Range Services companies in areas of remediation/restoration, clearances, erosion control, and demilitarization.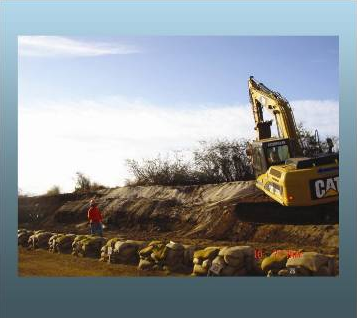 Services Include:
Berm Lead Remediation & Stabilization
Civil Engineering Services
Development of OE Plans & Reports
Environmental Assessment & Services
Erosion and Storm Water Control & Design
Geophysical Surveys • GIS Data Analysis & Services
Grounds Maintenance & Security
OE Removal & Remediation
Range & Berm Closures & Restoration
Photogrammetric Analysis & Acquisition
Salvage operations
Site Restoration
Underwater Surveys
UXO Surveys
UXO Surface and Subsurface Clearance
UXO Contamination Survey
UXO Avoidance
Erosion Control and Storm Water Runoff

Storm water runoff has the potential to erode and transport contaminated soil and lead particles away from the normal confines of a firing range. Rainfall intensity, ground slope, soil type, and obstructions such as vegetation and fabricated structures will influence the potential transport of lead away from the range. Once the contaminated soil is transported beyond the firing range's boundary, additional environmental impact such as bioaccumulation or bioconcentration and human exposure could occur. Tahkox e2 has vast experience through its Civil Engineering Division on controlling, preventing, and analyzing/designing range areas to avoid damaging erosion which can affect range training and quality. The company utilizes advance GIS, hydro geological, and natural resource processes to effectively stabilize runoffs. Erosion can also result in berm collapse or degradation causing

ricochet safety concerns

or training stoppages.

Berm Deleading & Stabilization

Tahkox e2's forte is to restructure earthern berms to reduce future maintenance cost and range closure time. For most active military training ranges, maintenance closure for deleading curtails valuable training that supports national security. Our company has teamed with the trained range heavy equipment operators, remediation specialists, and environmental engineers has created a proven system to drastically reduce deleading and berm rebuilding time thus reducing future maintenance costs and increase training quality.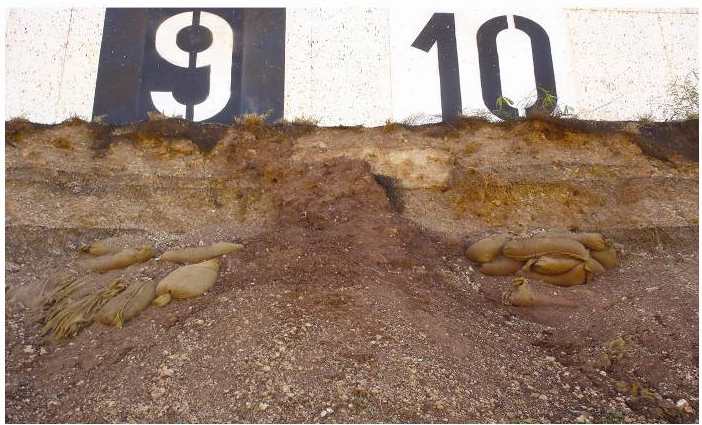 Environmental
Remediation &
Restoration Services
Tahkox e2's scientists and engineers familiar with Range Environment Vulnerability Program under DoD Instruction 4715.14 conducts baseline assessments of range conditions, environmental sampling analysis, and responses including CERCLA reports and remedial designs. Our team can assess active ranges and provide complete services for range or berm closures, remediation, and restoration. The team uses GIS and Geological technology to analyze lead loading, storm water path, groundwater pathways, erosion, soil type/conditions, vegetation volume, and safety concerns.

Munitions Response & Clearance
Our MEC characterization and remediation team consists of former DoD UXO experts, safety specialists, and quality control assurance personnel. Using strict engineering and quality control guidelines, our team has streamlined the remediation and clearance process to reduce human risks associated with MEC/MC. Our management and safety process complies with guidelines under Osha, CERCLA, COE EM-385, and DoD protocols.